Onder de titel "JUSTITIE IS GEEN SPEL - Spelenderwijs slimmer worden over justitie" en "TRIBUNAAL - Advocaten - niet alleen voor ouders" bracht de OVB twee publicaties uit de jongeren de werking van het justitiesysteem uitlegt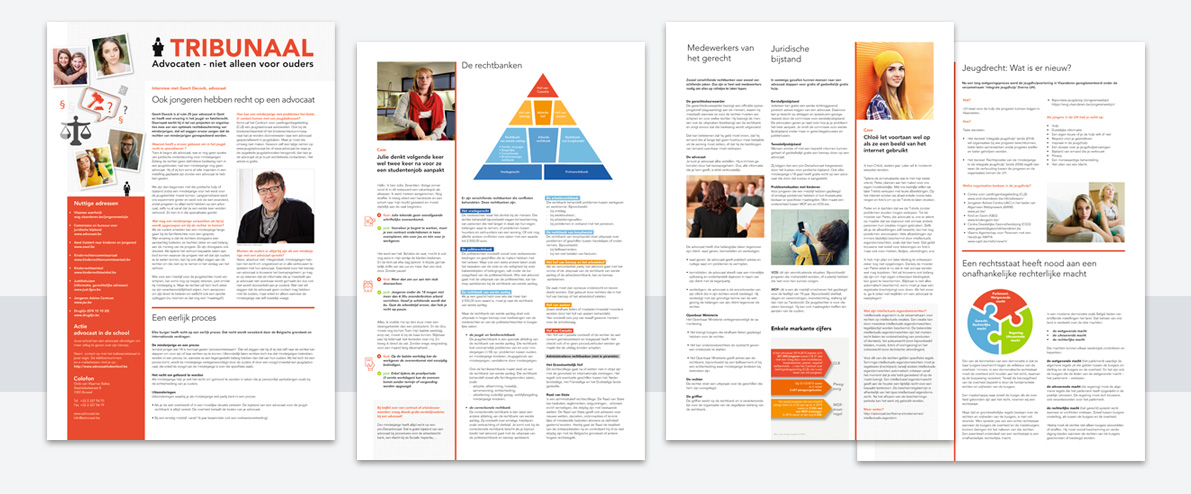 Het magazine "TRIBUNAAL" spreekt jongvolwassenen aan. Voor jongere kinderen werdt het "JUSTITIE IS GEEN SPEL" bedacht – een boardspeel gebaseerd op Gazenboord.
Content makes it work
Personeelsmagazine, jaarvergadering, bedrijfsfilm, digitale nieuwsbrief,
sociale media campagne of website?
Hier zou ik gaag een afsluiten tekst plaatsen (dezelfde  voor elke post). Doelstelling > Call to action dat ze ons contacteren.