Of het nu de realisatie van een website of de organisatie van een congres betreft, de voice of tone van een boodschap, de keuze van het kanaal, de locatie van een event… al deze elementen maken deel uit van een totaalstrategie die rekening houdt met de communicatie- en marketingbehoeften van de klant.
Door de vraag van de klant nauwkeurig te analyseren en te bespreken, komen we samen met de klant tot een langetermijns contentstrategie.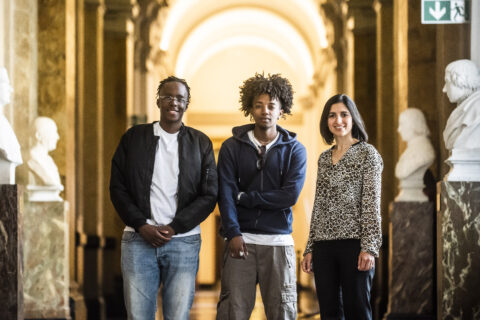 In haar streven naar een meer diverse en inclusieve advocatuur startte de Brusselse balie van advocaten het DIApositief-project op. Met deze campagne wil de balie jongeren met een migratie-achtergrond sensibiliseren om rechten te studeren en een carrière in de advocatuur te ambiëren.
De Andrée en Pierre Arty Foundation, is een kunsttichting die werd opgericht in 2006. Haar doel? Het consolideren en promoten van het oeuvre van de Brusselse artieste Dat bestaat uit collages, tekeningen, schilderijen en gedichten. All About Content wordt gevraagd om de stichting een gezicht te geven en een strategie uit te werken om de collagekunst onder de aandacht te brengen en actuele collagekunstenaars te steunen.