Op 23 november 2018 was het zover: het jaarlijkse galabal. Om het steeds groeiende aantal bezoekers op een passende manier te ontvangen weken we dit jaar uit naar muziektempel Paleis 12, een monument in onze hoofdstad.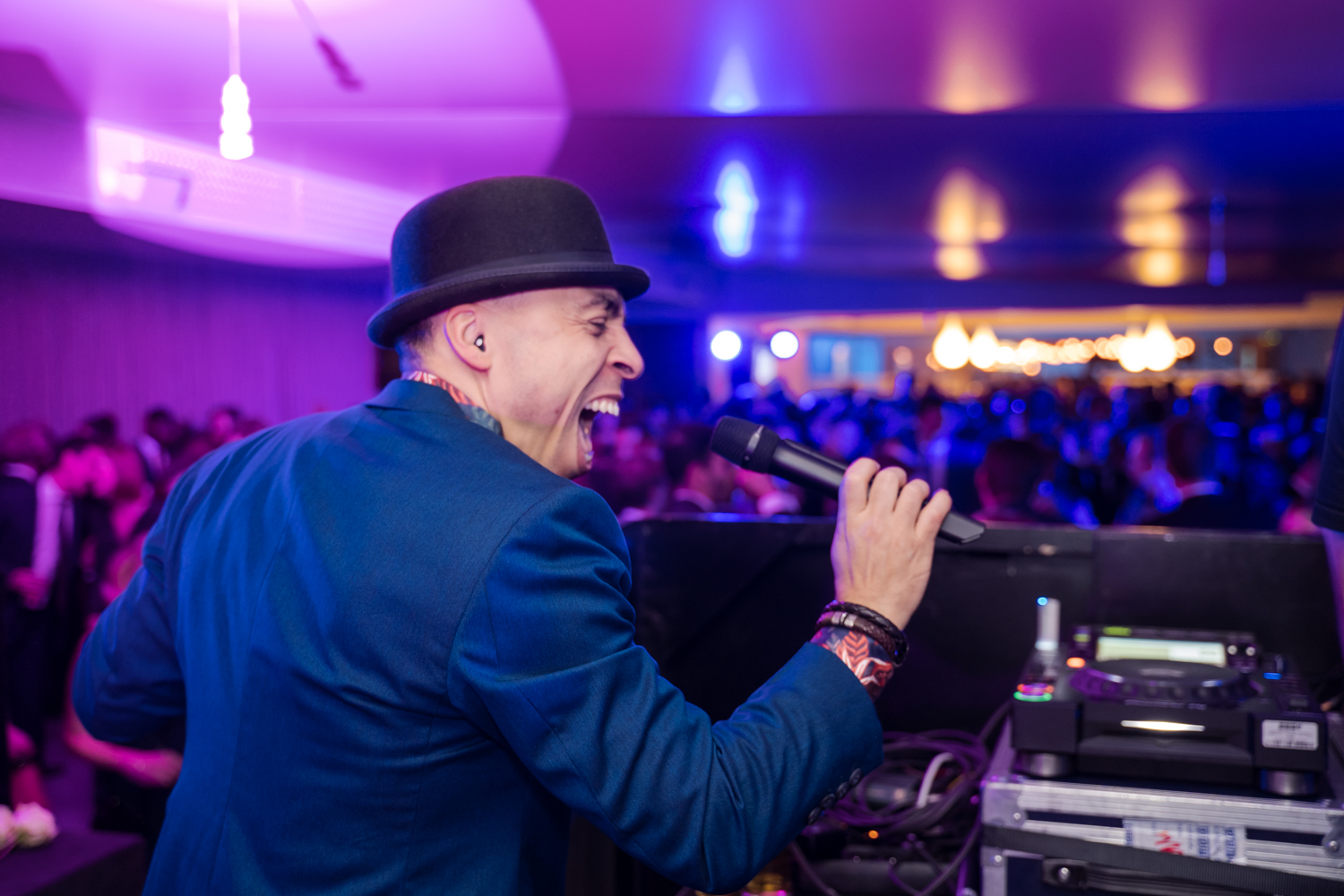 Elke piekfijn uitgedoste gast werd aan de ingang verrast met een rode neus van Rode Neuzen Dag, het goede doel dat het Vlaams Pleitgenootschap dit jaar steunt. Later kon men met de rode neus in de photobooth en schonk het VPG een cheque van maar liefst 5.000 euro aan de vertegenwoordiger van Rode Neuzen Dag.
De fijnproevers deden zich tegoed aan het heerlijke menu: een haasje van skrei met venkel en wortel in een zeevruchtenbisque als voorgerecht en als hoofdgerecht eendenborstfilet uit Challans, knolseldermousseline, witloof, bospaddestoelen en Ratte aardappelen begeleid door een fine champagne sausje. Als dessert was er een citroenmerenguetaartje van de chef afgetopt met witte chocoladesaus en amandelcrumble.
Daarna was het tijd om nog wat na te kaarten in de lounge op de eerste verdieping, of om de dansbenen los te gooien tot in de vroege uurtjes
Locatie event
Organisatie event
Communicatie event
Content makes it work
Personeelsmagazine, jaarvergadering, bedrijfsfilm, digitale nieuwsbrief,
sociale media campagne of website?
It's ALL ABOUT CONTENT