Tijdschrift 'het poelaertplein voor het Vlaams Pleitgenootschap
'het poelaertplein' is zojuist aan zijn 24ste jaargang begonnen…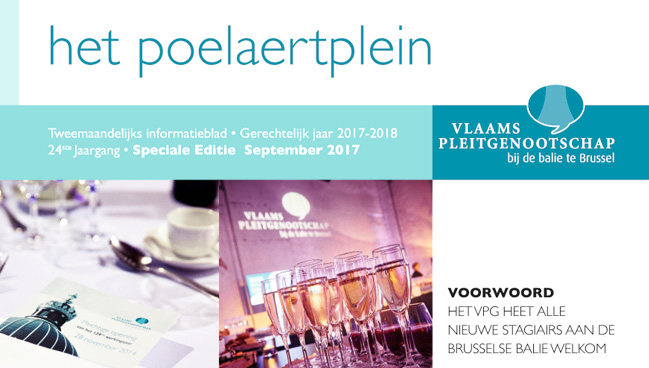 'het poelaertplein' oor AAcontent restyled….
Wij doen ook eindredactie??
Interviews , opiniestukken, humor…
(oude tekst: Het Vlaams Pleitgenootschap dat de belangen van de Nederlandstalige Advocaten aan de Brusselse Balie behartigt, geeft al 21 jaar een tijdschrift uit waarmee het haar leden informeert over het vormingsaanbod en de culturele uitstappen die ze organiseert. 'het poelaertplein' heeft ondertussen zijn vaste stek in het balieleven gevonden en nu zeker sinds het zowel vormelijk als inhoudelijk tegen het licht werd gehouden door All About Content.
Content makes it work
Personeelsmagazine, jaarvergadering, bedrijfsfilm, digitale nieuwsbrief,
sociale media campagne of website?
Hier zou ik gaag een afsluiten tekst plaatsen (dezelfde  voor elke post). Doelstelling > Call to action dat ze ons contacteren.